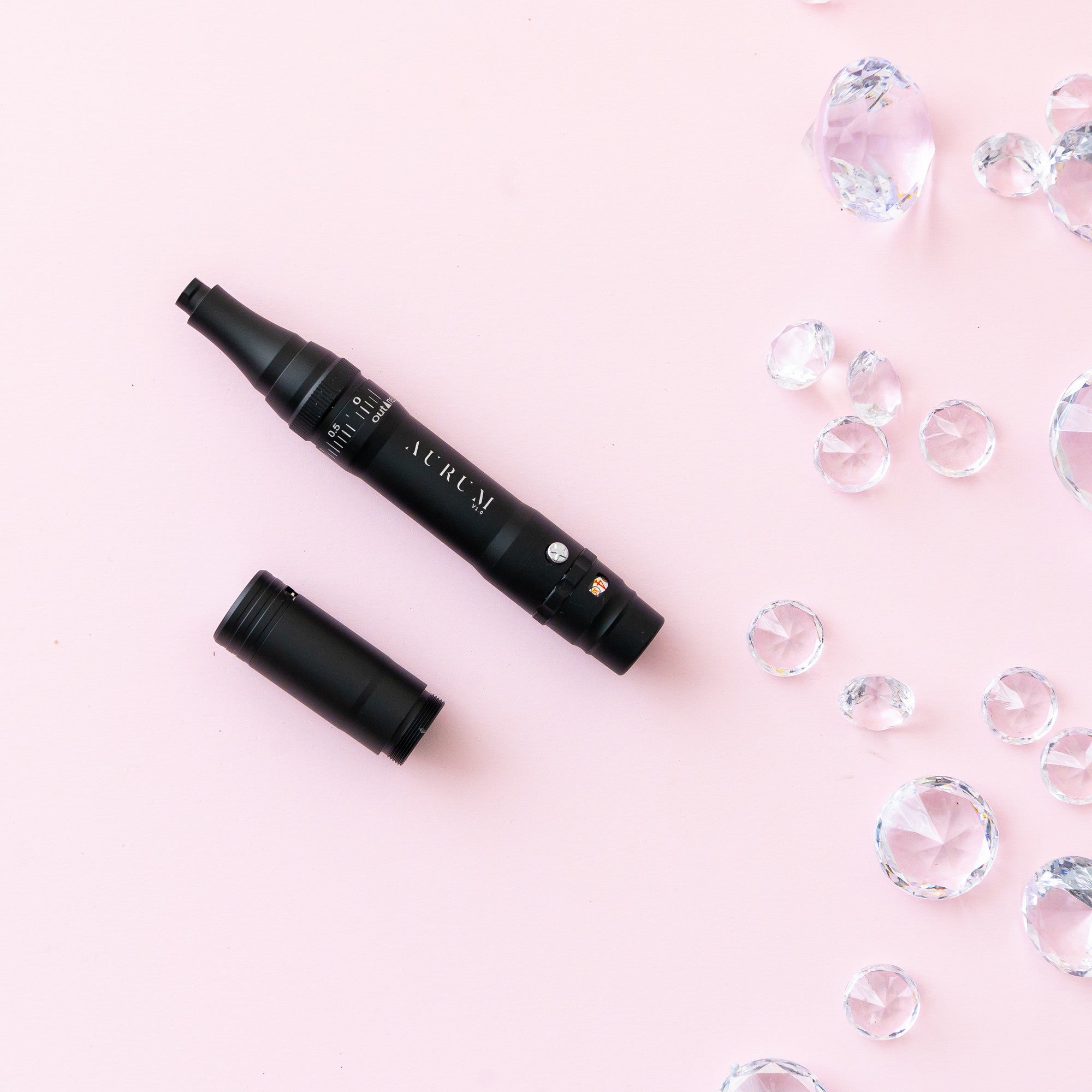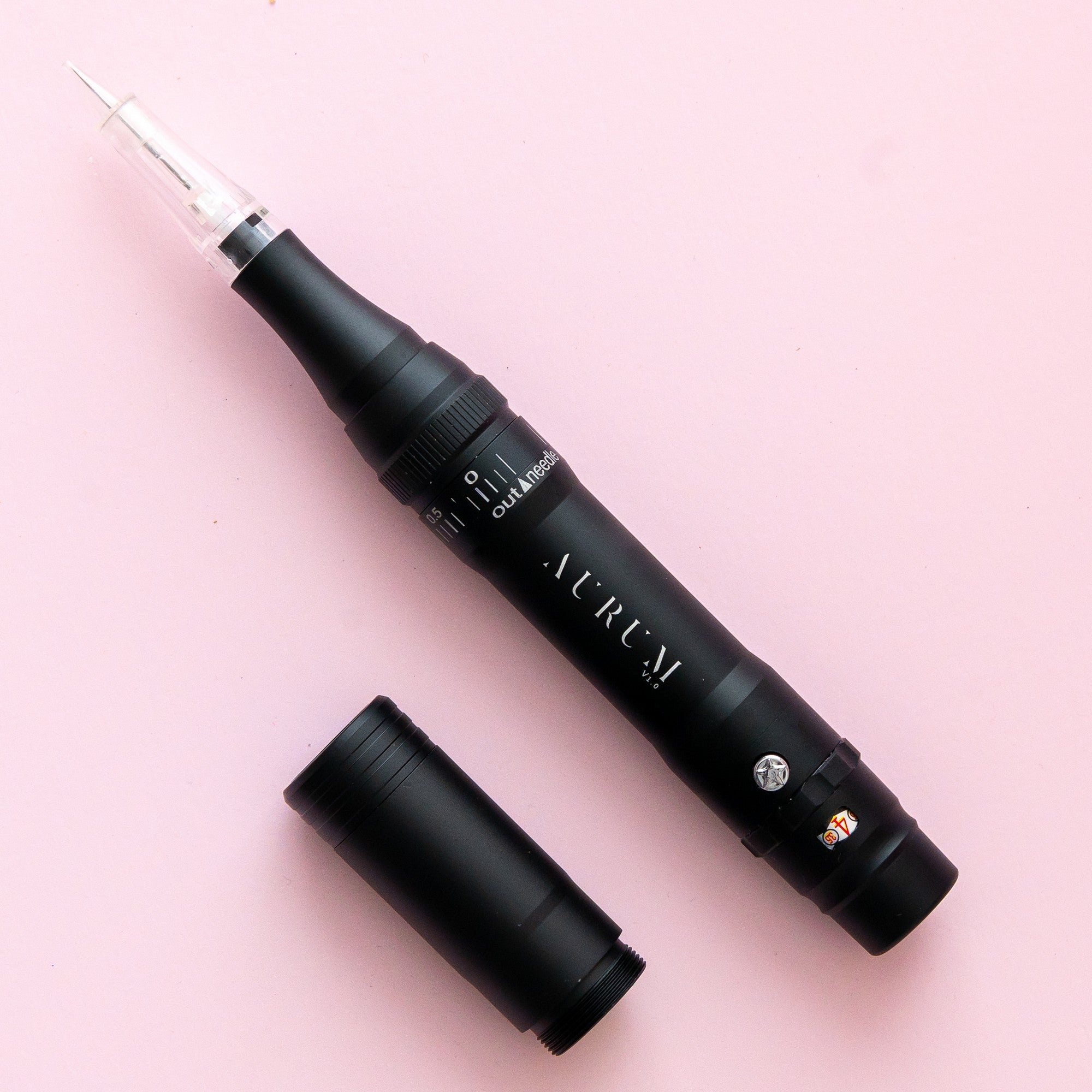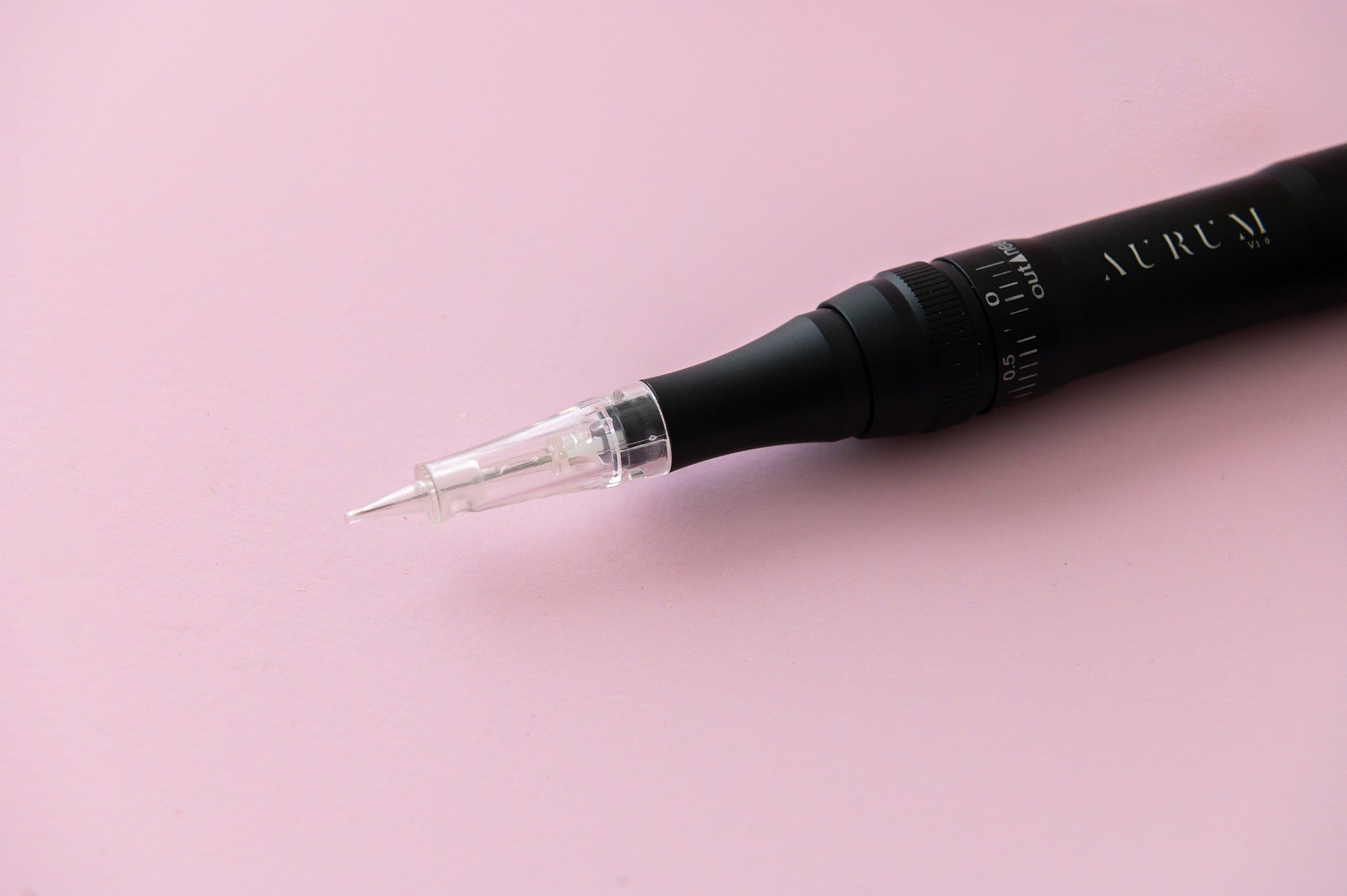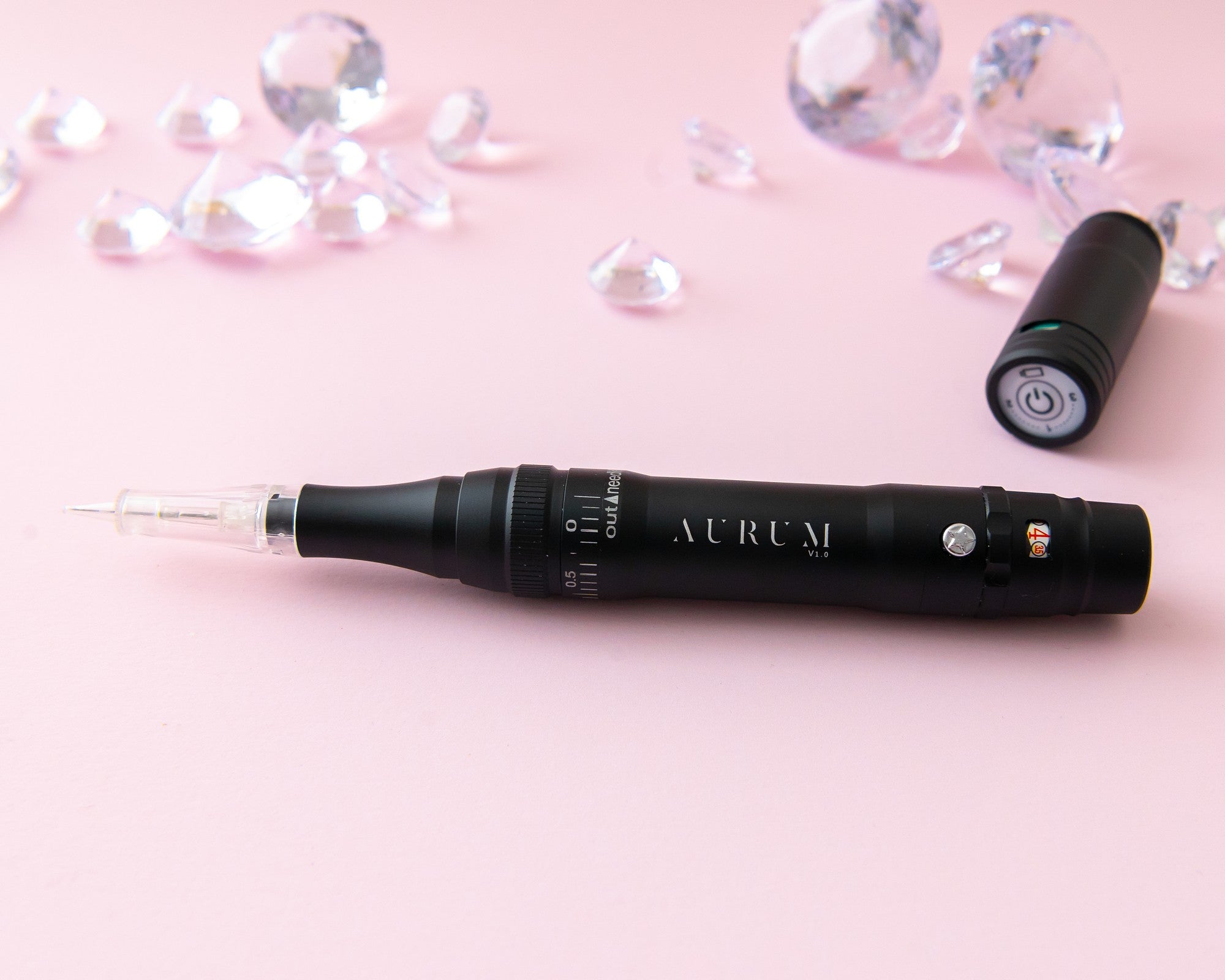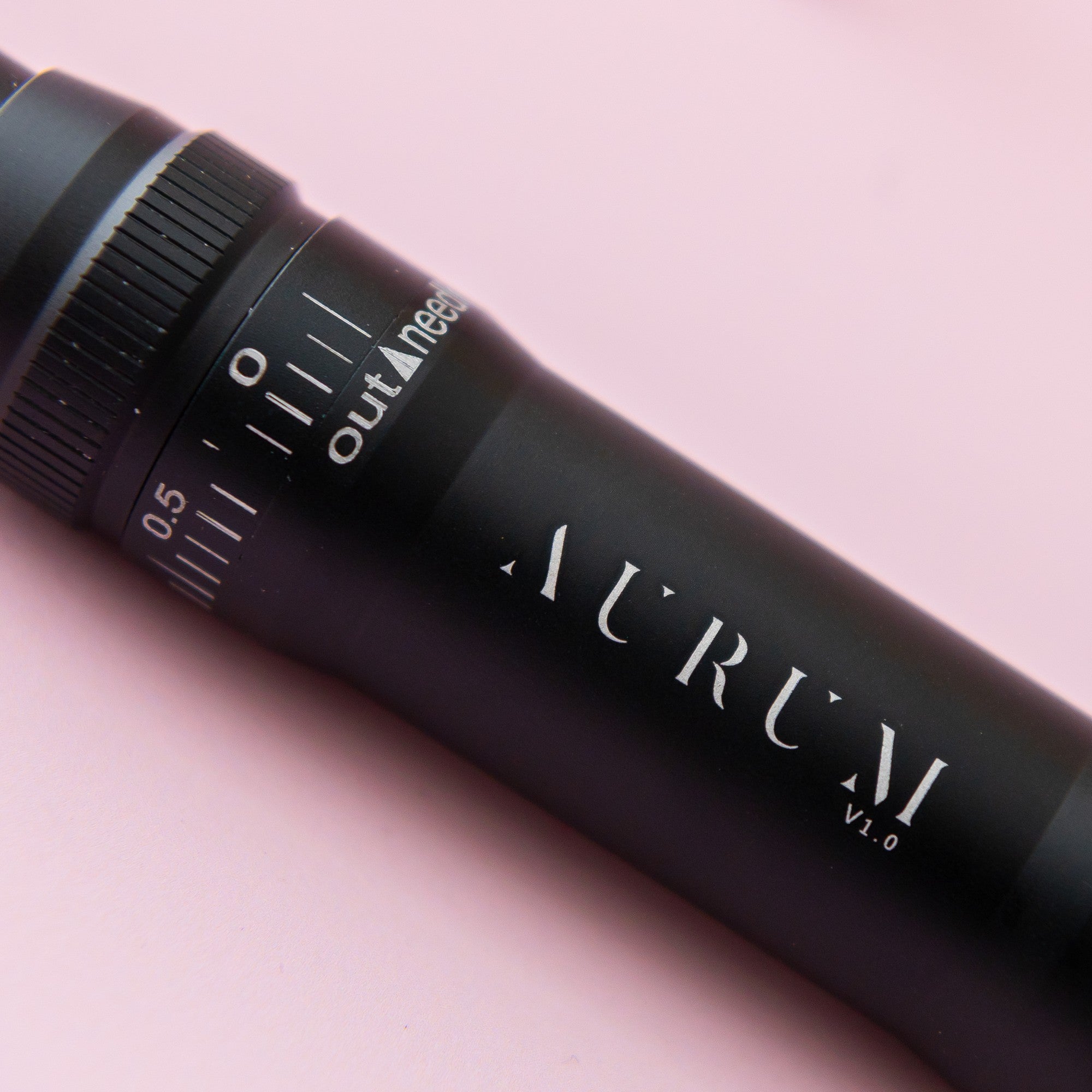 AURUM v1.0
$299.00
Regular price
$399.99
The Aurum v1.0 is the latest, top of the line cosmetic tattoo machine with its innovative wireless technology. This specific machine is compatible with our Aurum v1.0 needle cartridge/s.
The Aurum v1.0 provides high performance and absolute precision for artists seeking optimum results; with speeds ranging from 6300 to 7300RPM artists are able to properly utilise the machine to its full potential on every individual. The Aurum v1.0 can be used for tattooing Eyebrows, Lips, Eye liner and Areola's.
The complete kit includes:
- 1 x Aurum v1.0
- 1 x AC/DC Adapter
- 1 x Battery Charging Cord
- 1 x Lithium Battery
- 1 x Connection Cord
- 10 x Sterilized Needle Cartridges 
- Black package box
Features:
- Wireless: The Aurum v1.0 runs independently on a lithium battery
- Adjustable speed: 3 Speed control at a click of a button
- Needle adjustment: 0 - 2.50MM
- Lightweight: Ergonomic pen-like design
- Alternative power: AC/DC adapter.
This unique and functional machine has been crafted and tested by world class designers and industry leaders.
BARRIER FILM: To ensure complete protection against cross contamination, we recommend that you use disposable barrier film on the machine and anything you will be making contact with during the procedure. Although the cap, sleeve and needles are all disposable; the barrier film can be used as a machine guard to ensure total sterilisation from cross contamination of blood, fluids, pigment and stains from your gloves.
AURUM v1.0

$299.00

Regular price

$399.99