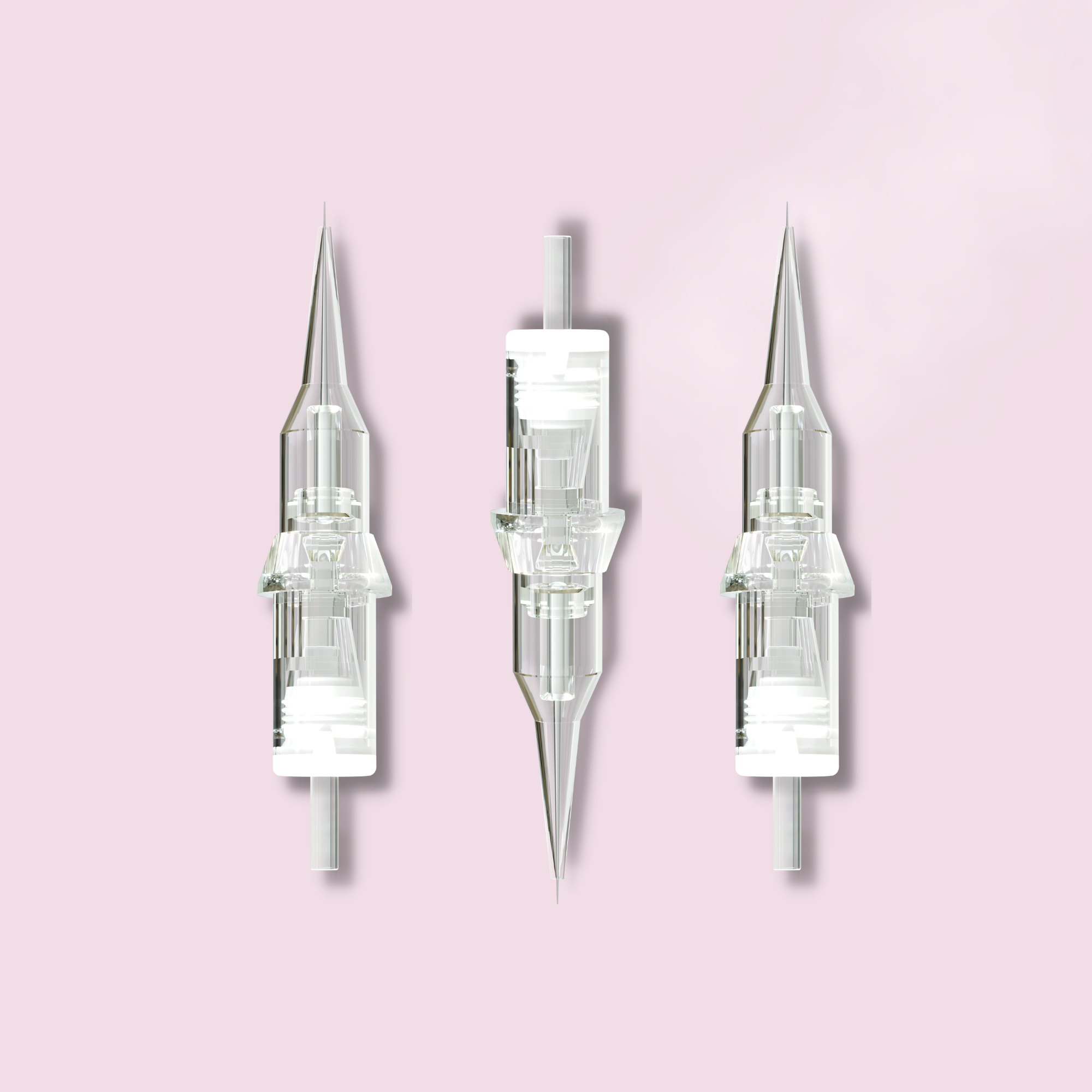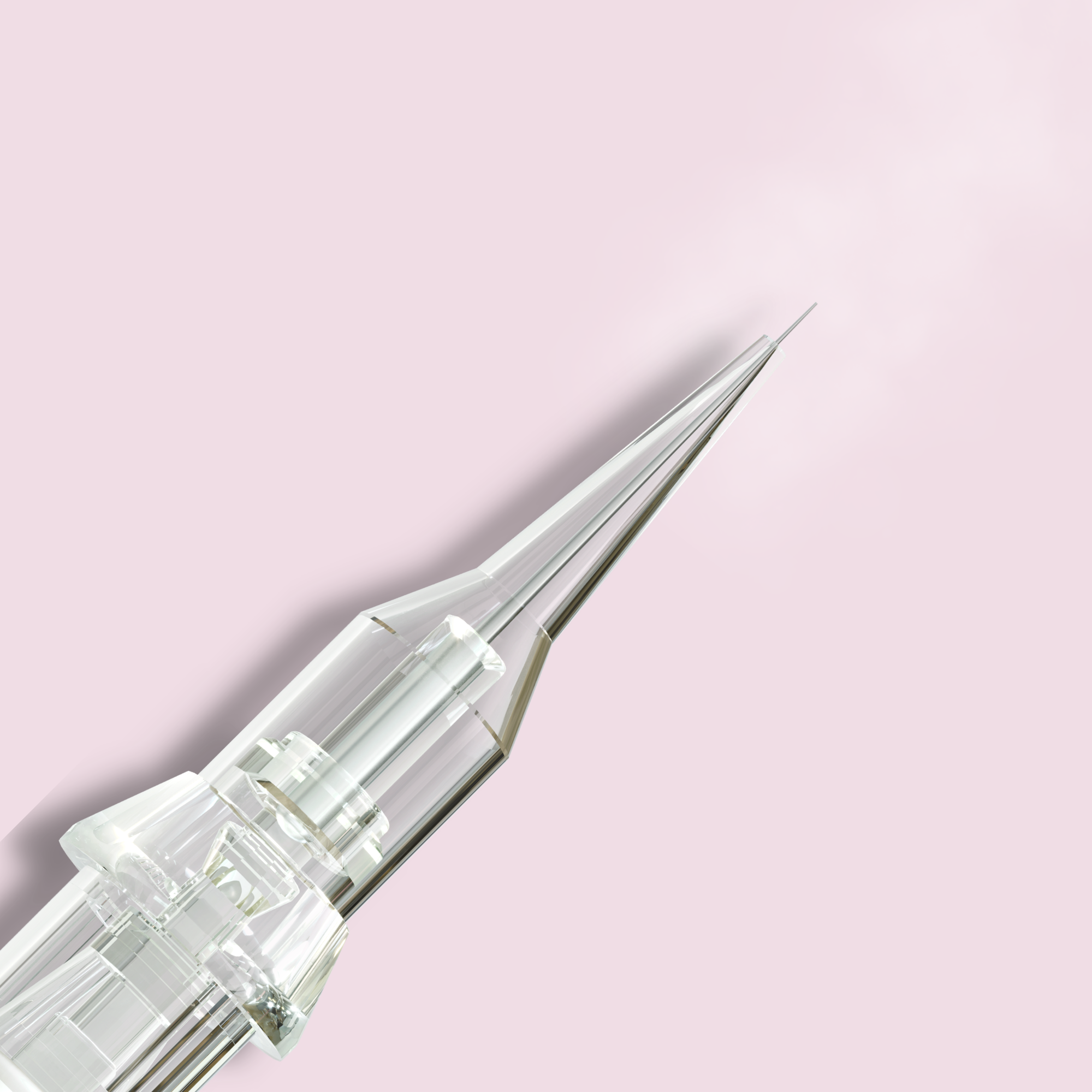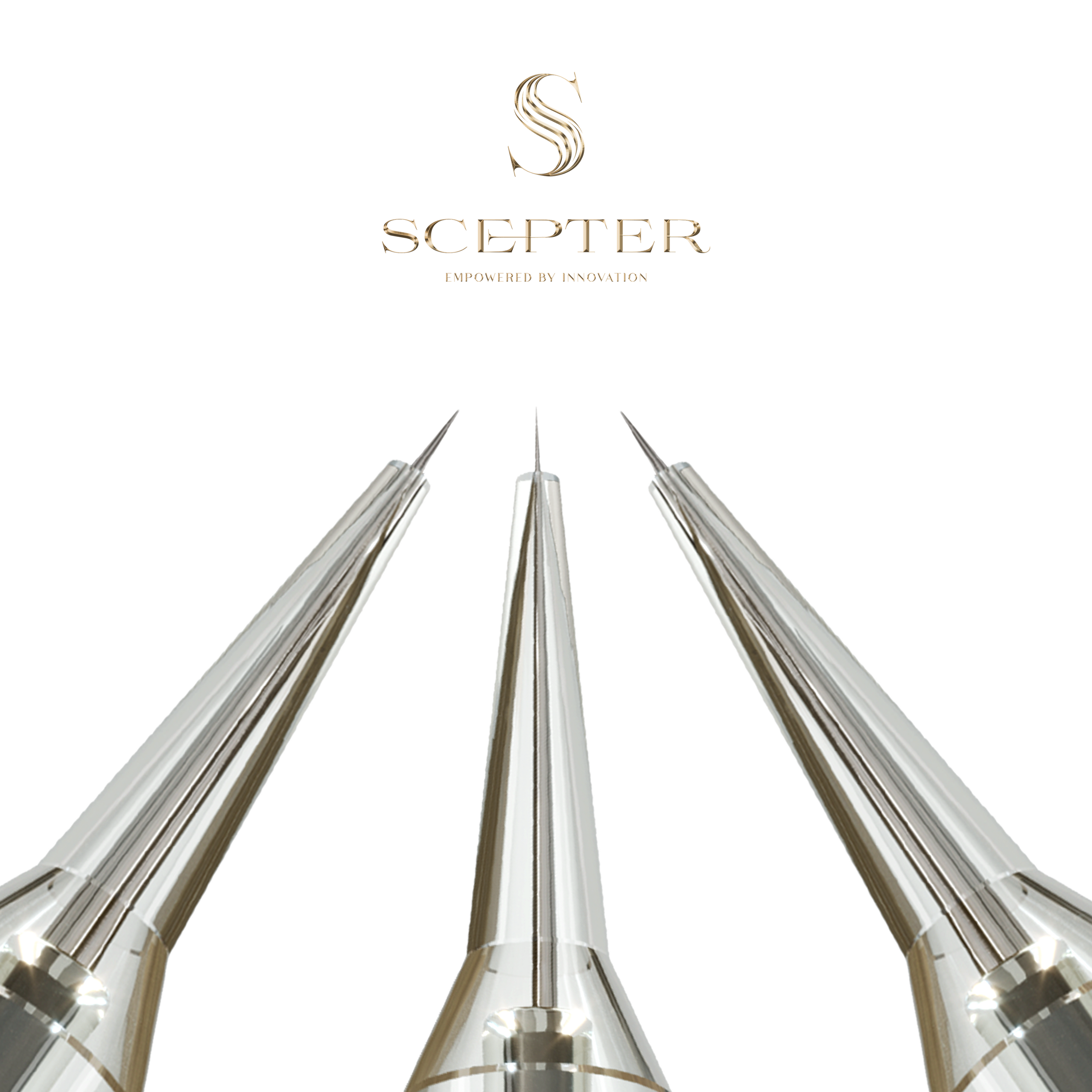 Unleash your inner artist and elevate your game with the Scepter Cartridges. These precision-engineered ultra sharp needles, with their strong safety membranes, provide the ultimate control, accuracy and safety, allowing you to create flawless lines and shading.
The tapered design not only adds an air of prestige to your work, but also provides a stable and smooth tattooing experience. 

By using Scepter Cartridges, you'll be able to take your art to new heights and gain the recognition you deserve.
Upgrade your needle game and reign supreme with Scepter Cartridges. Trust us, you will notice the difference.

Box includes: 20 Cartridges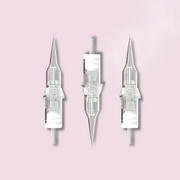 SCEPTER CARTRIDGES