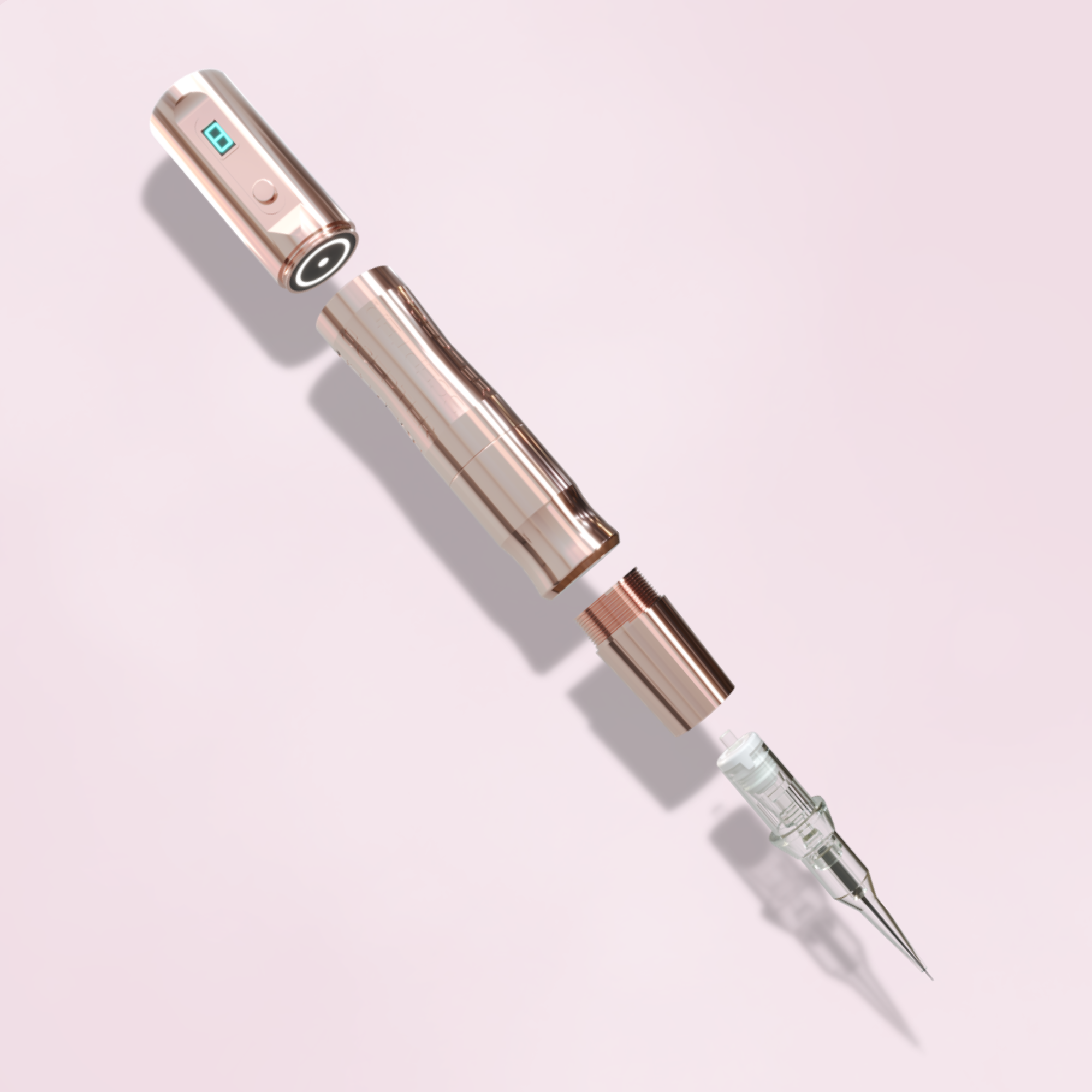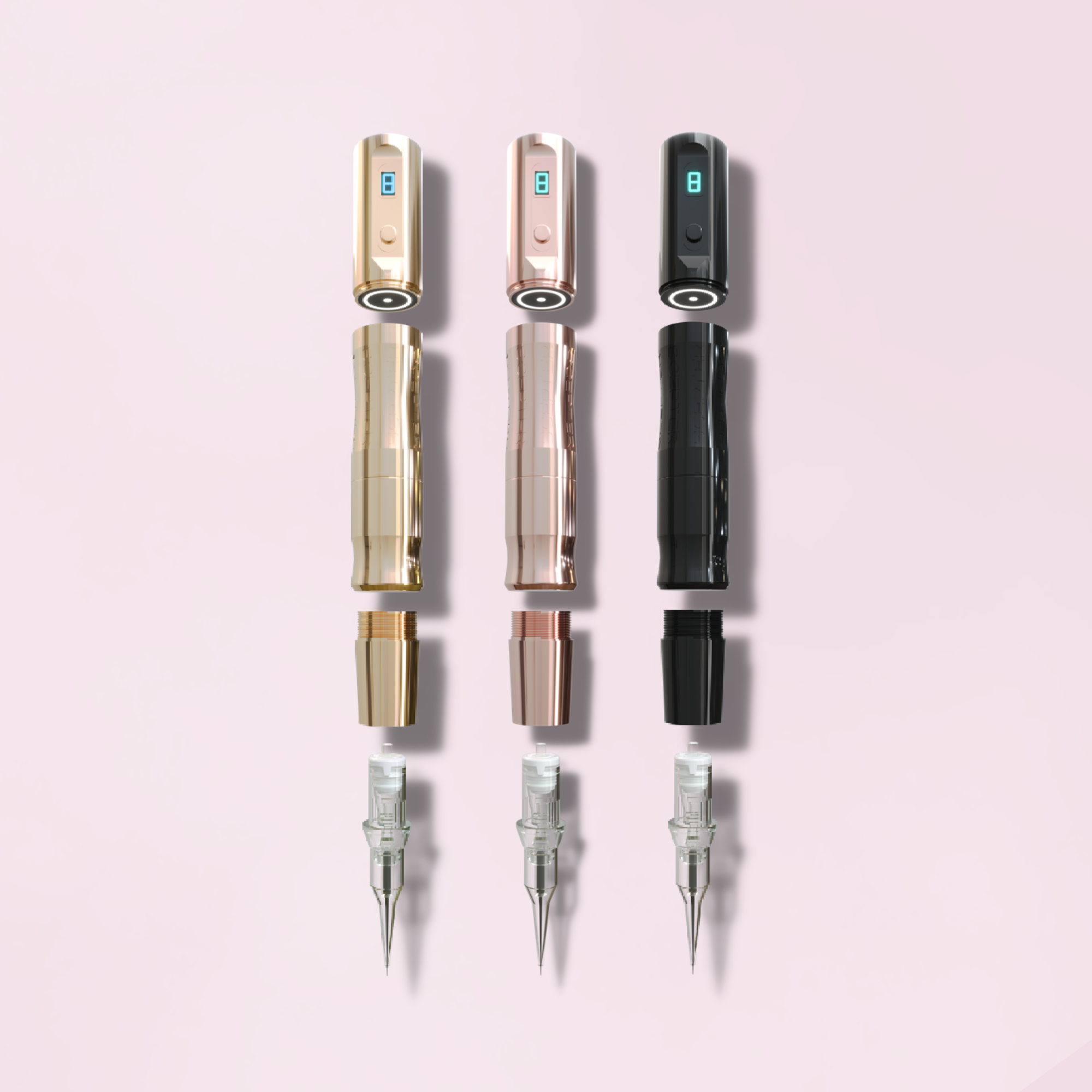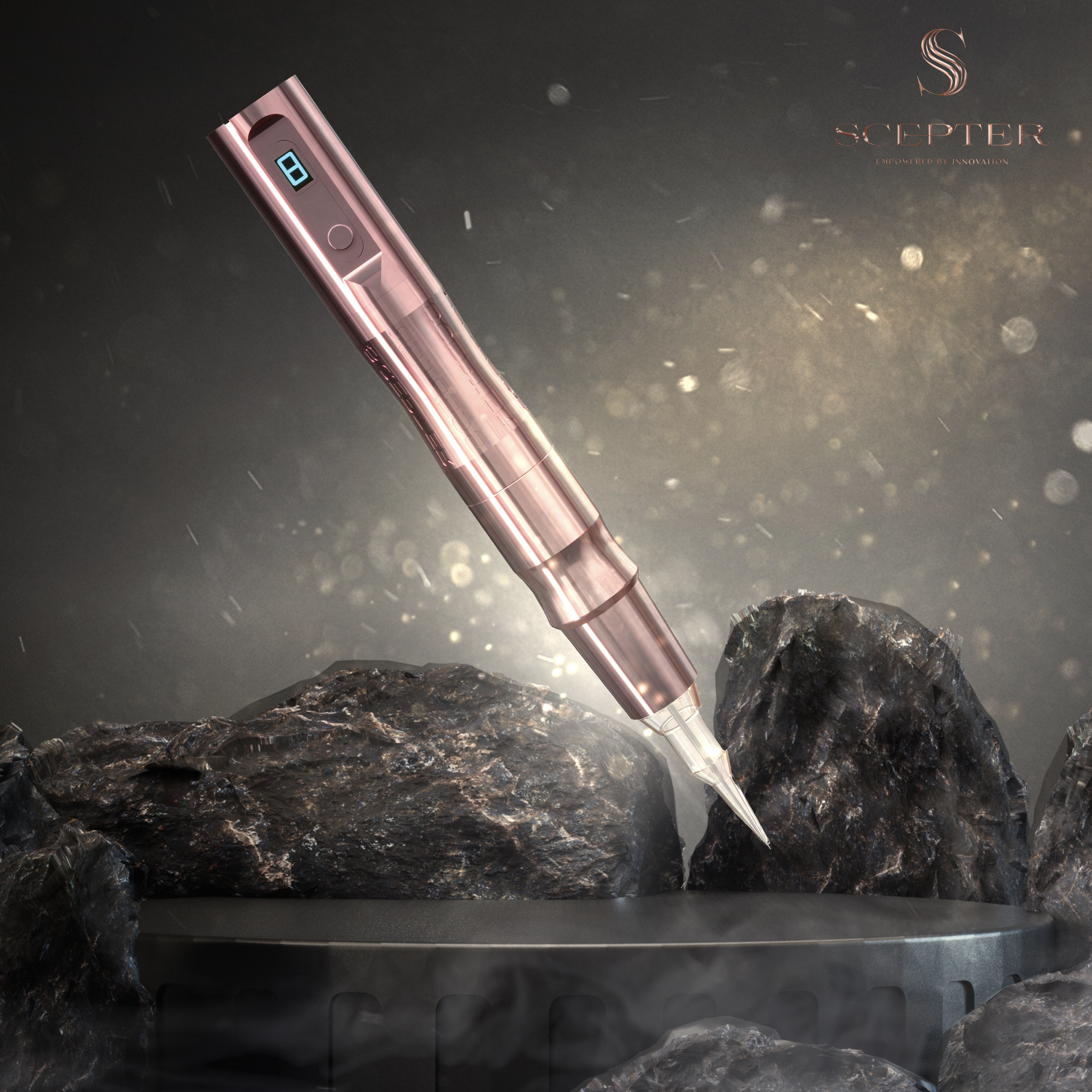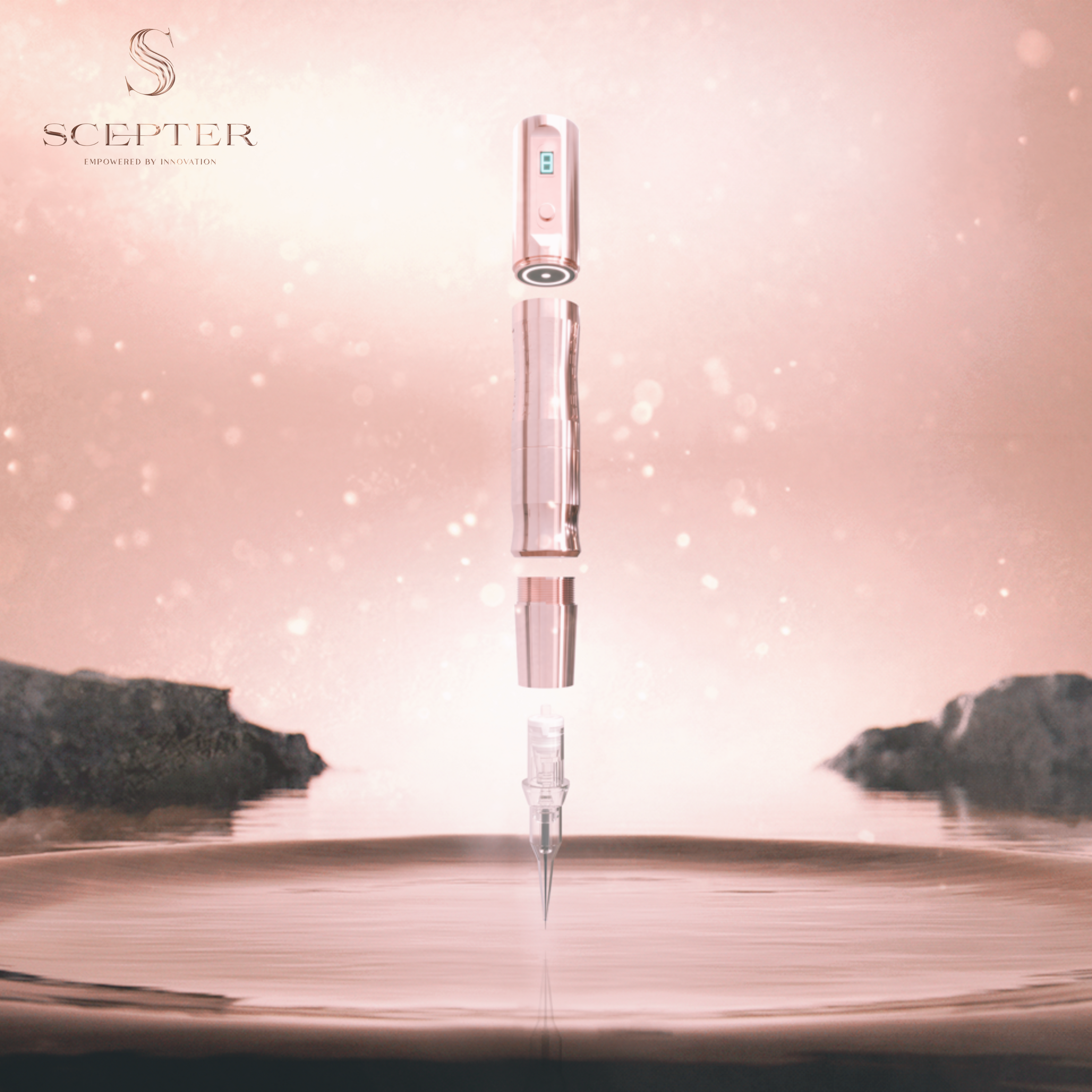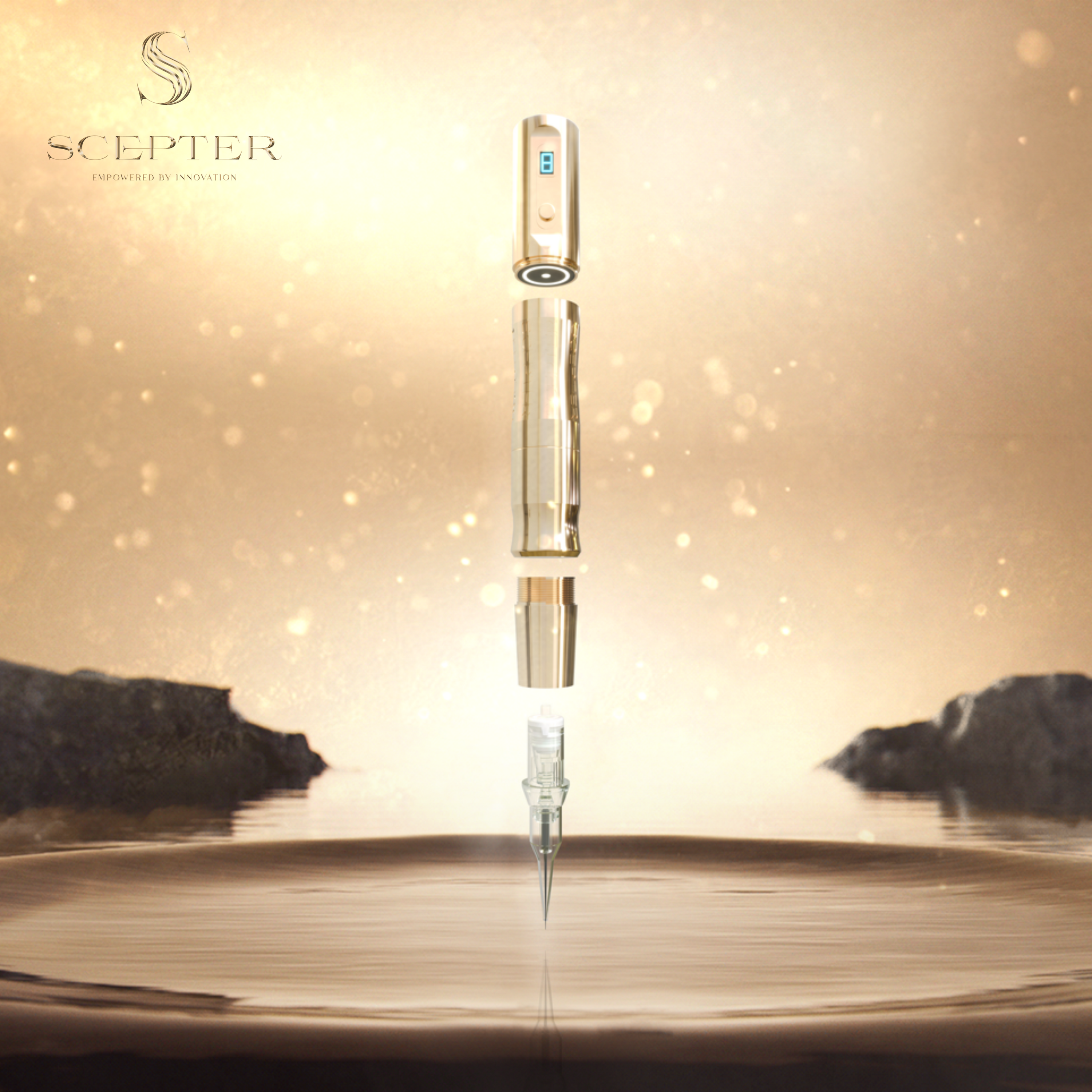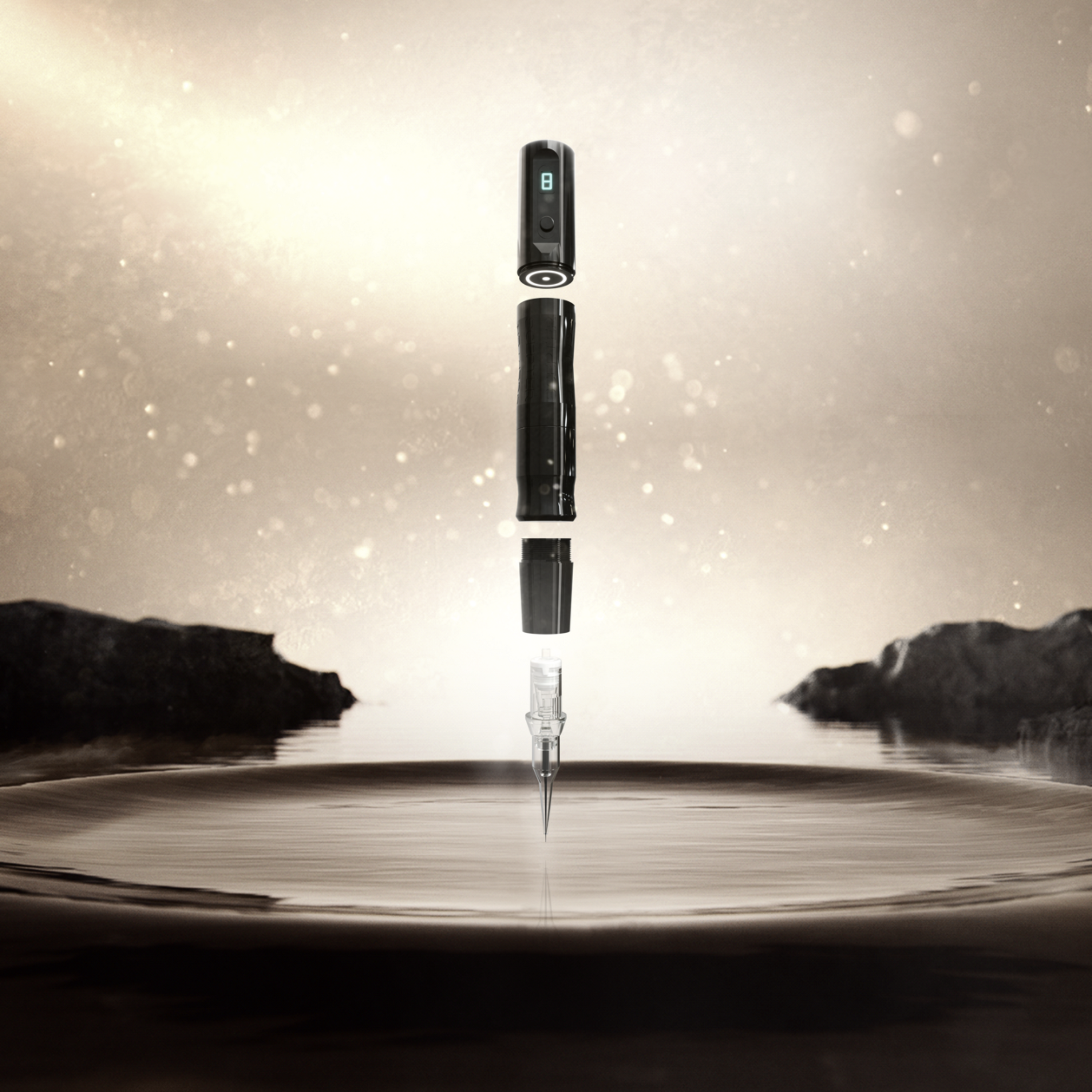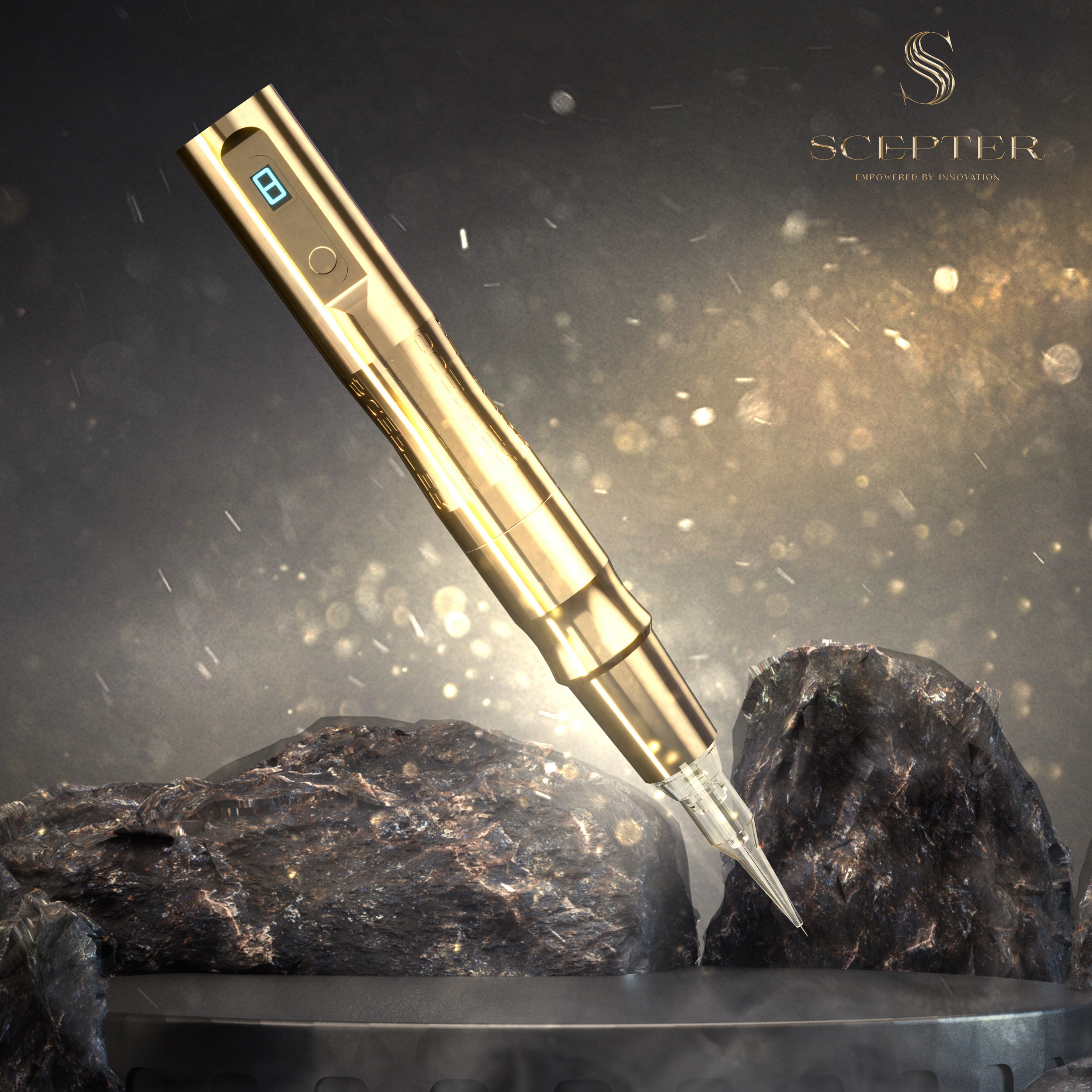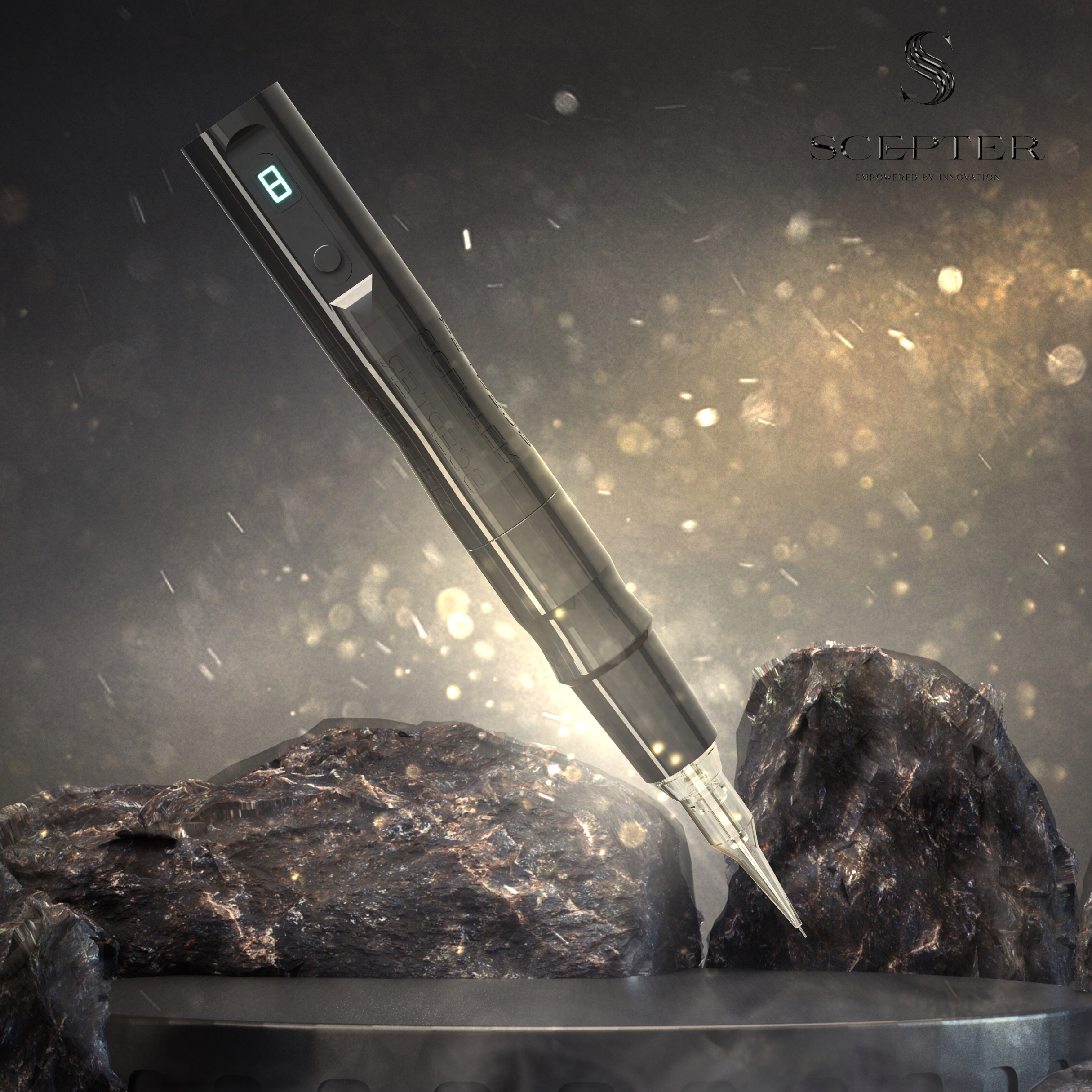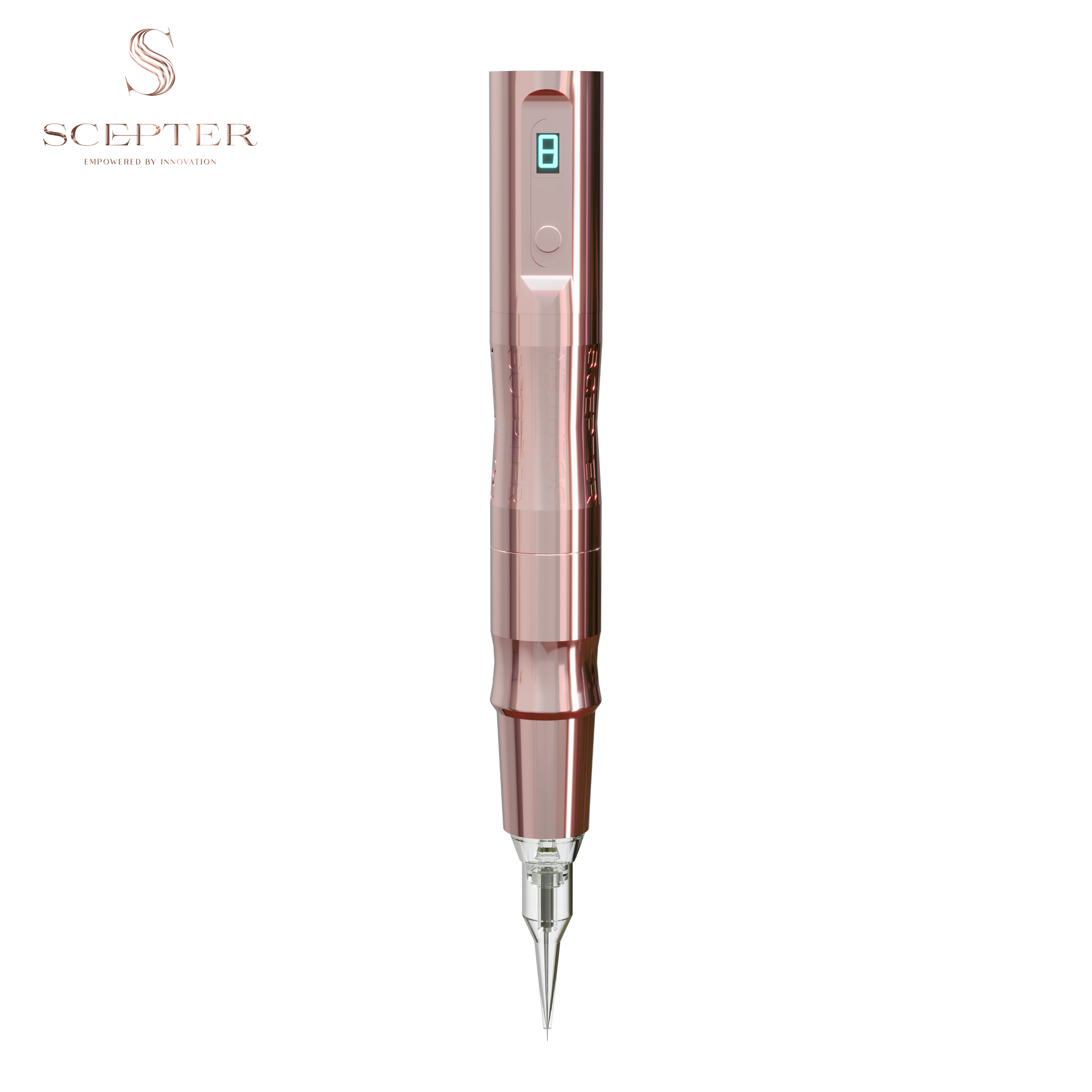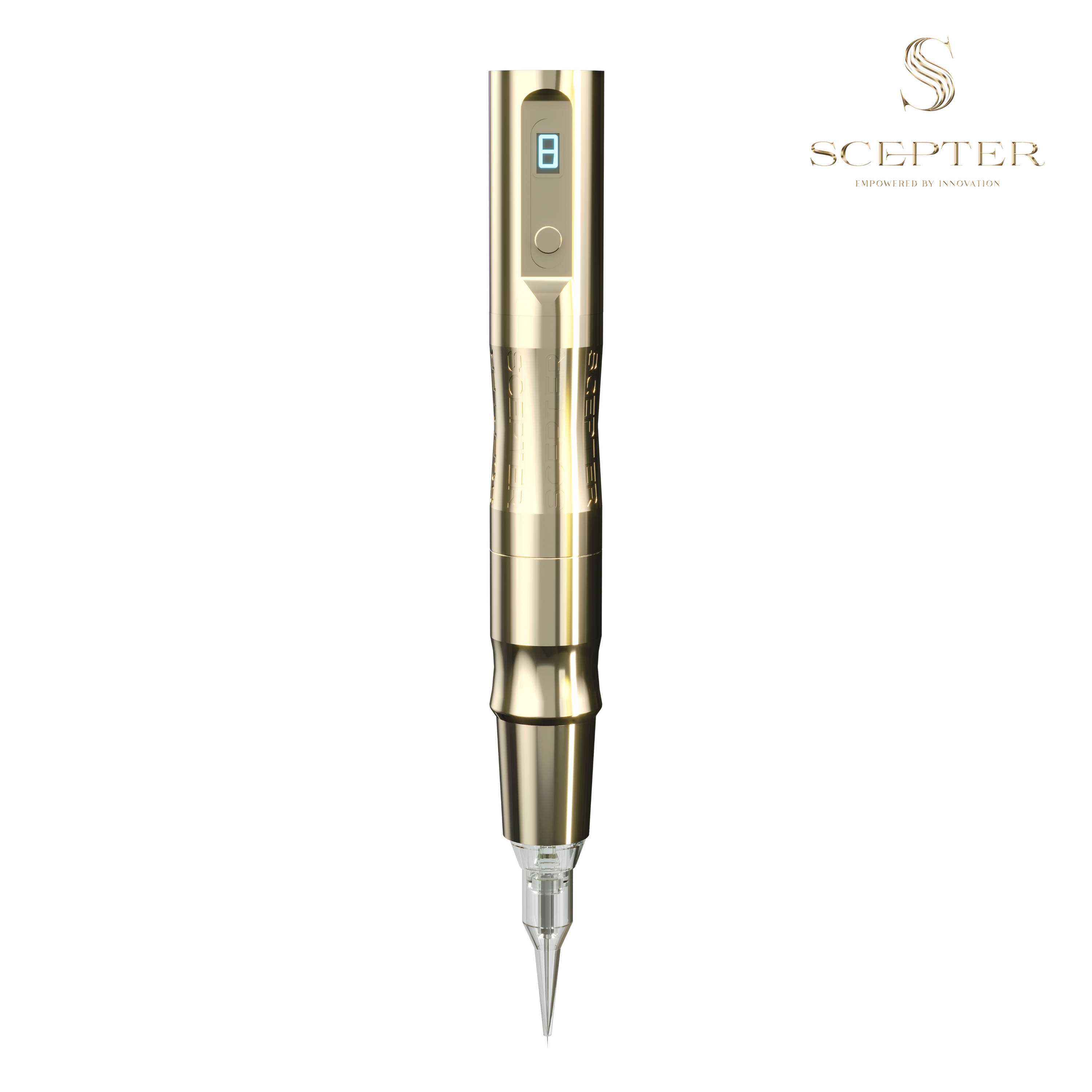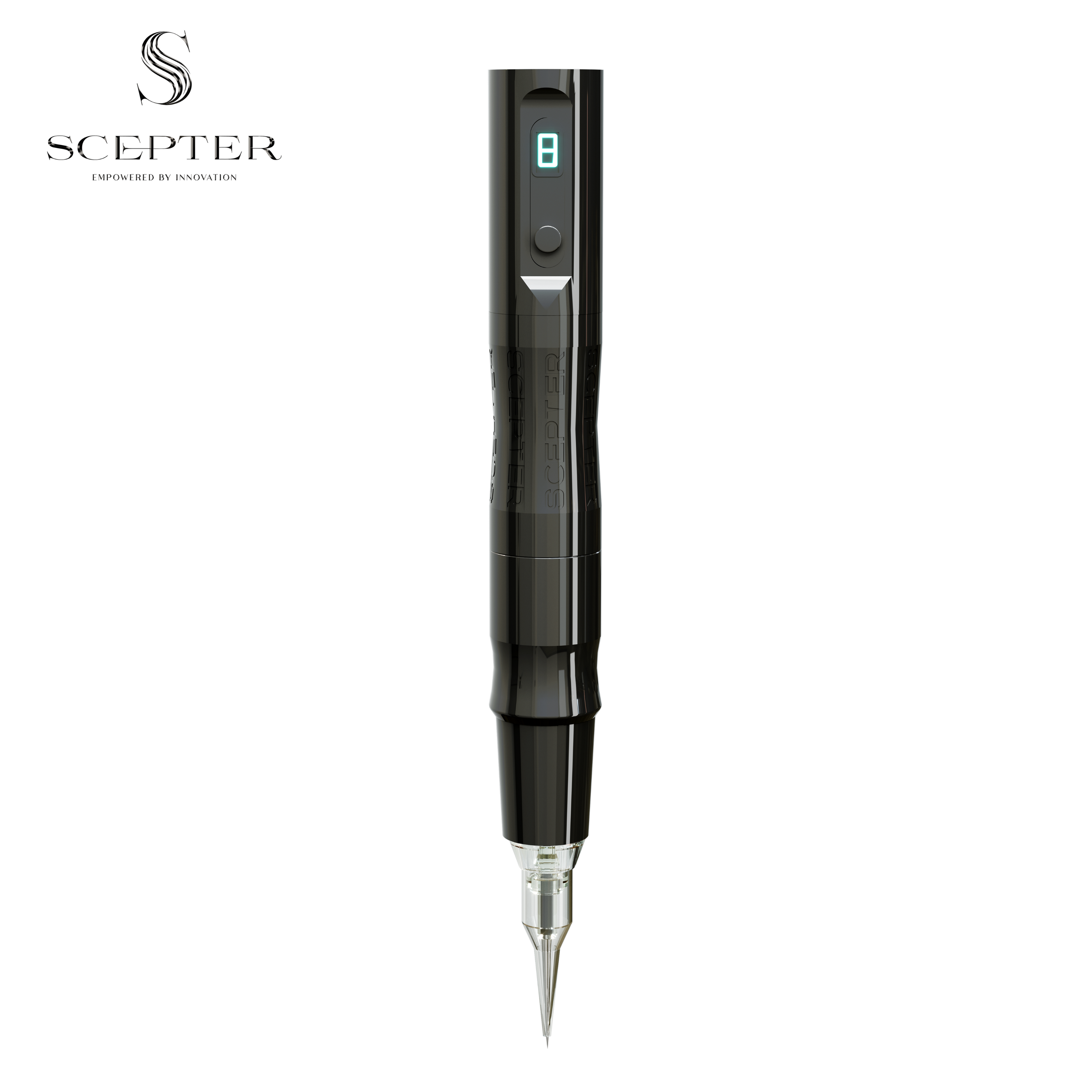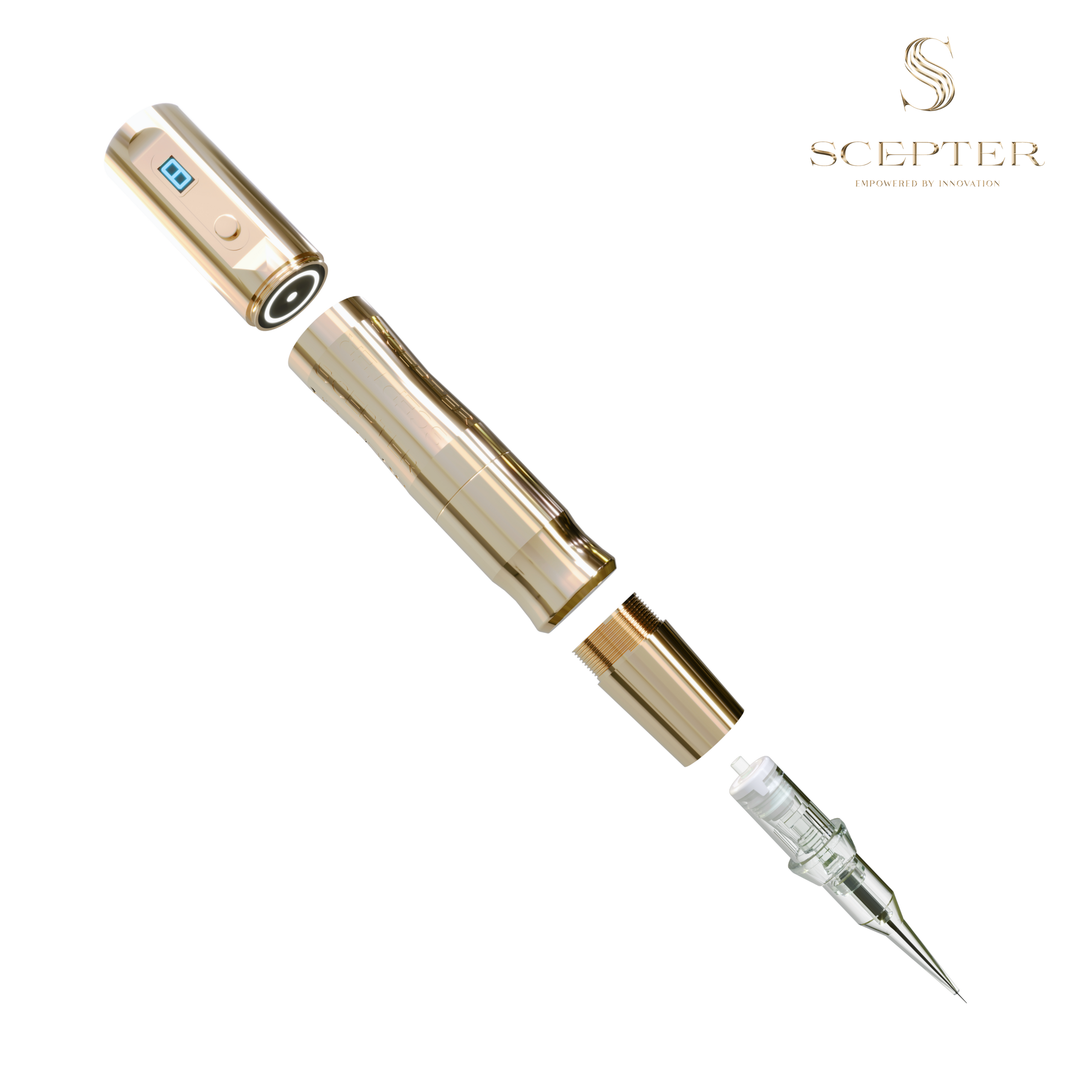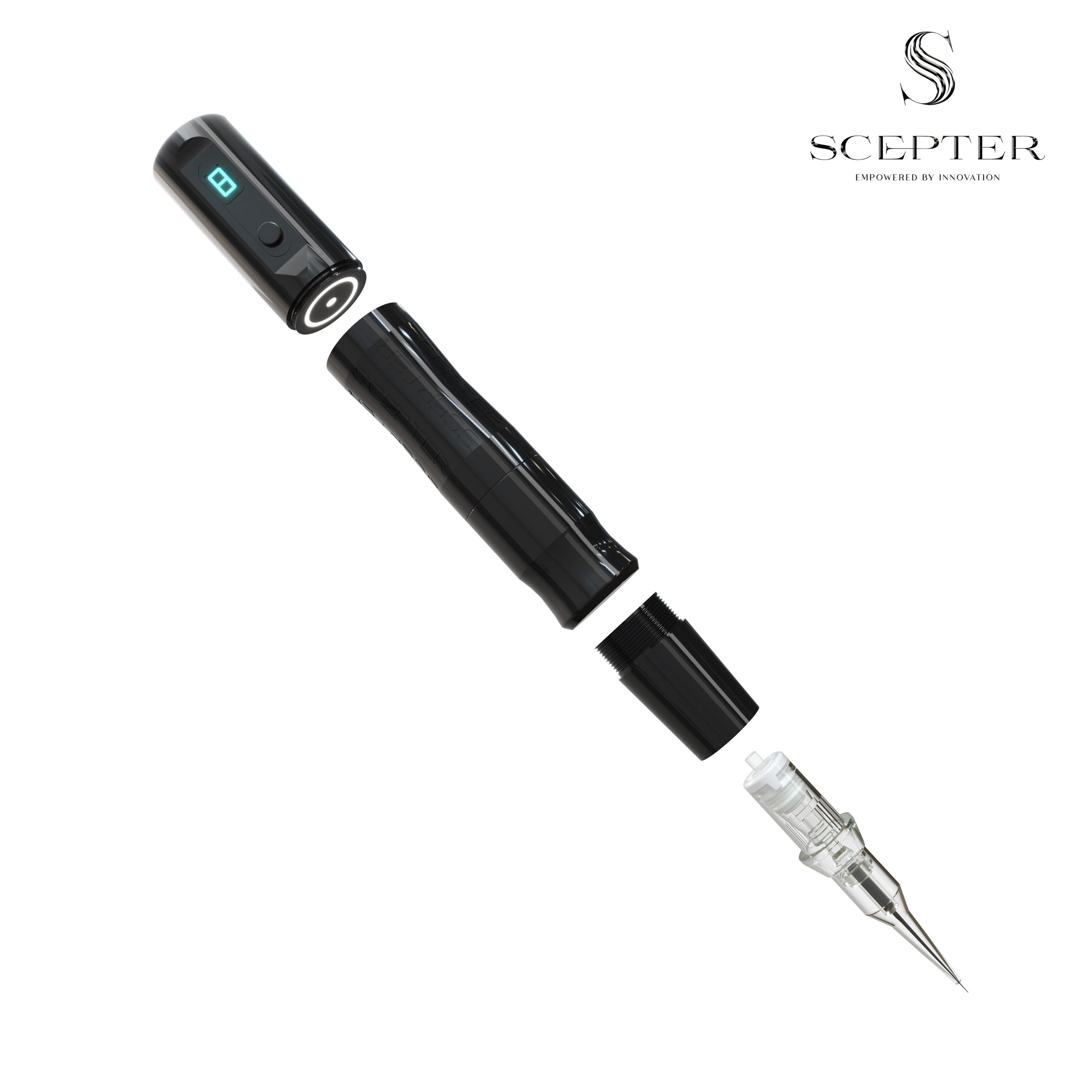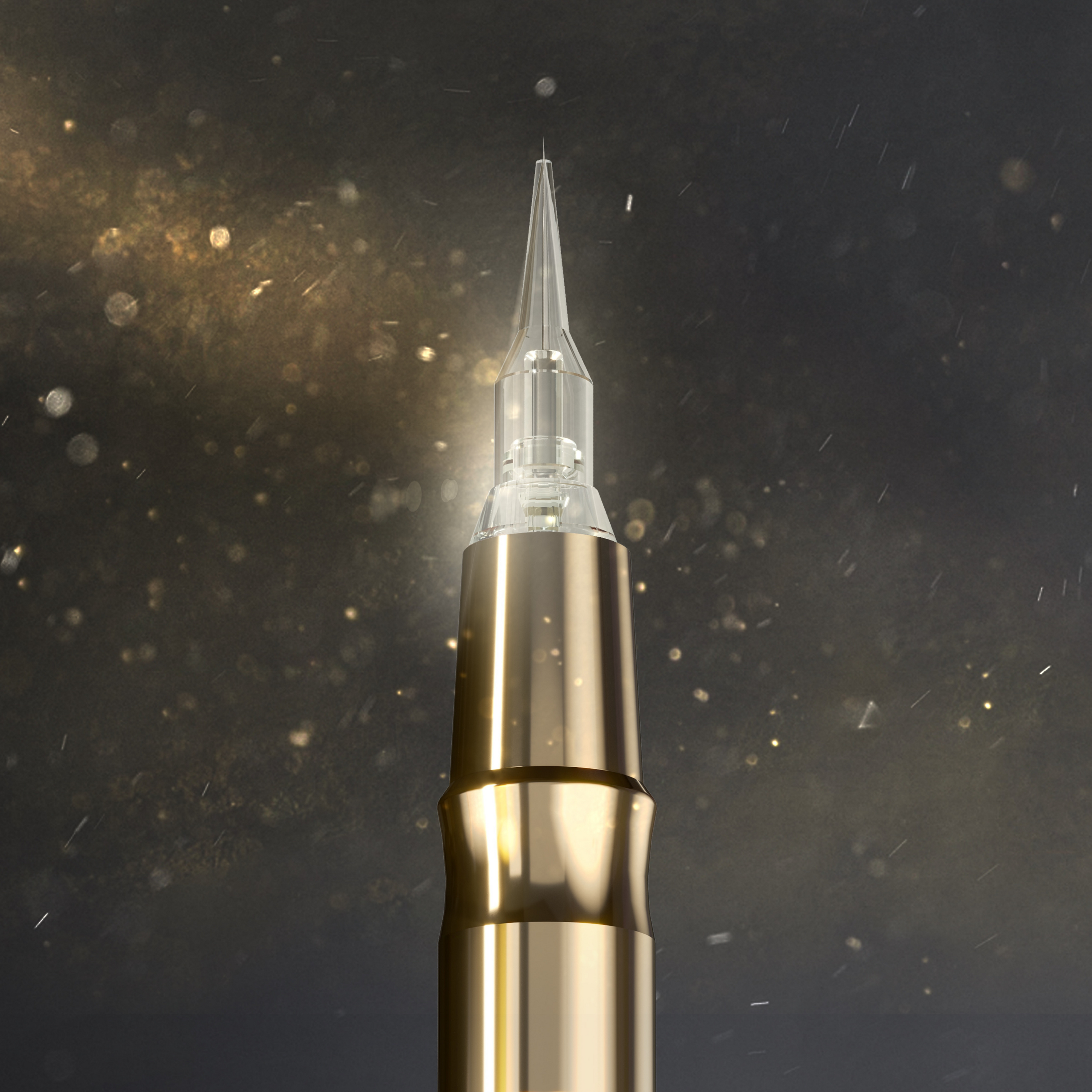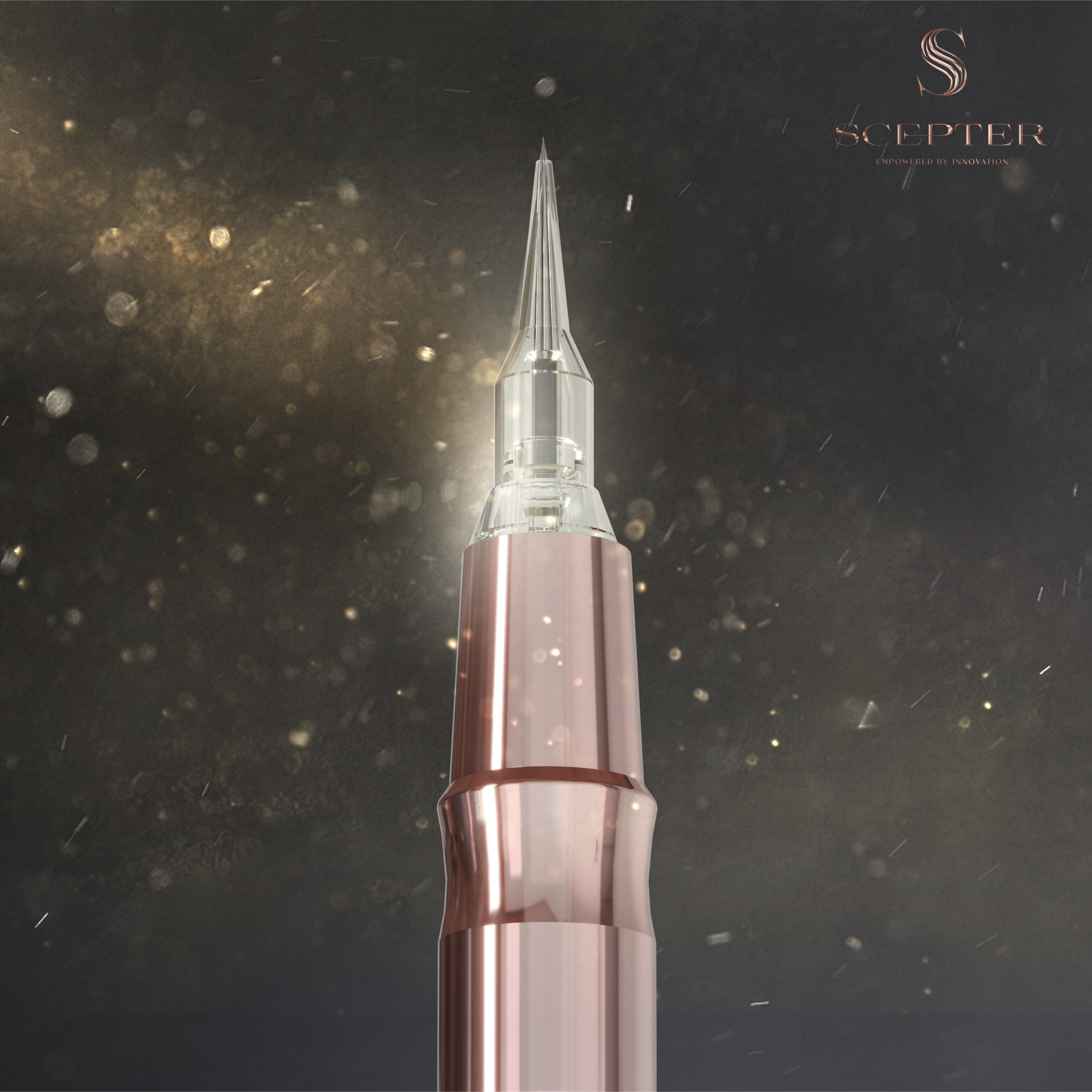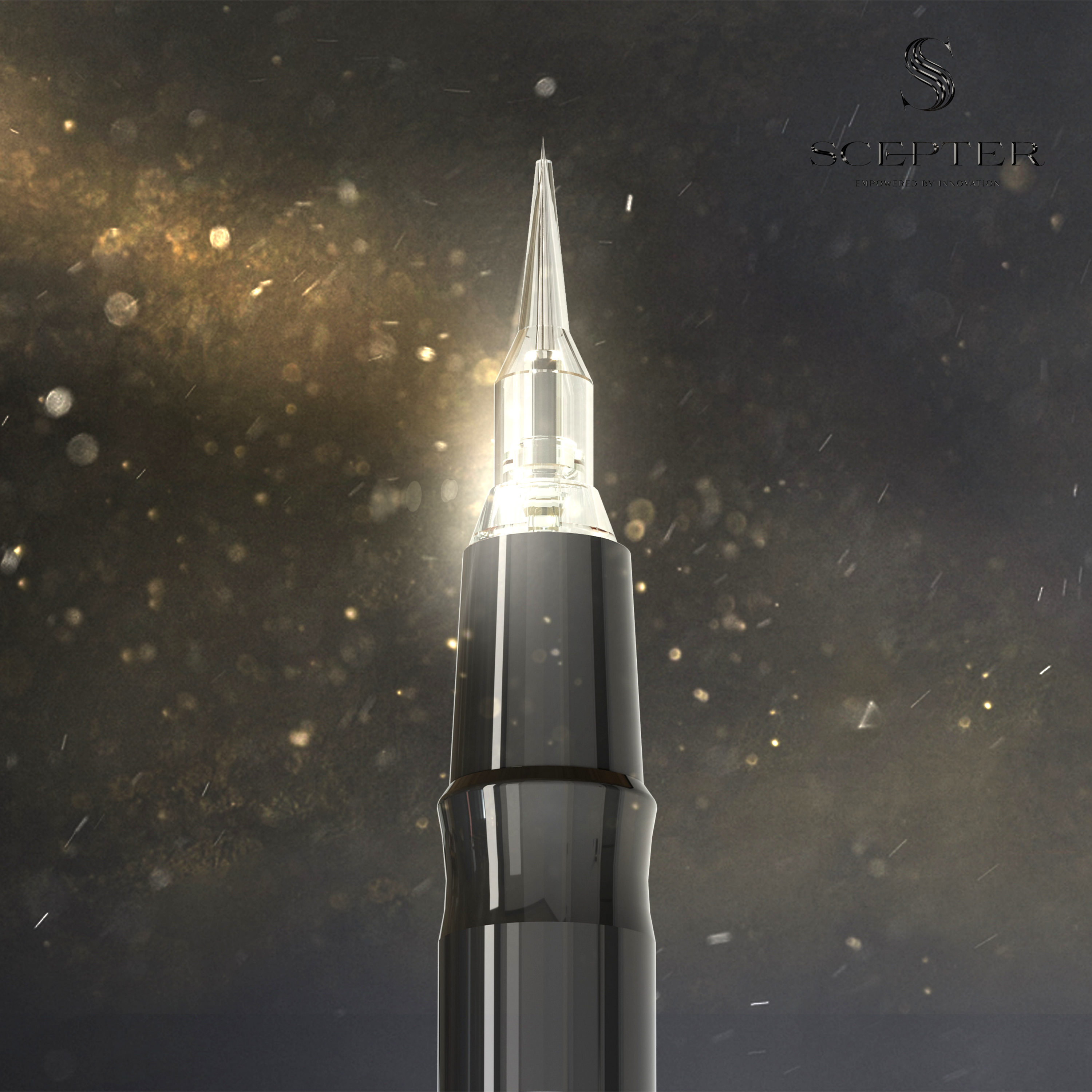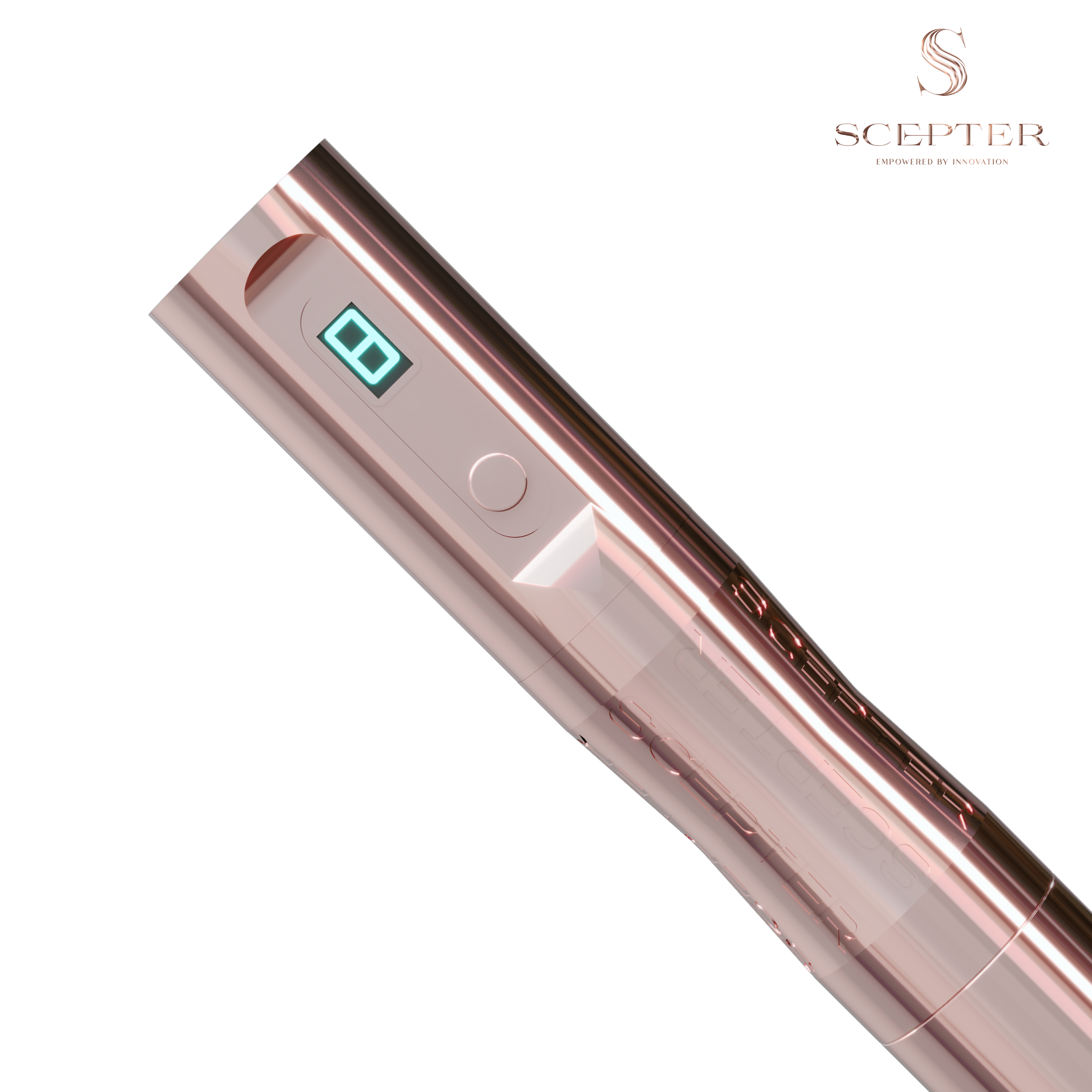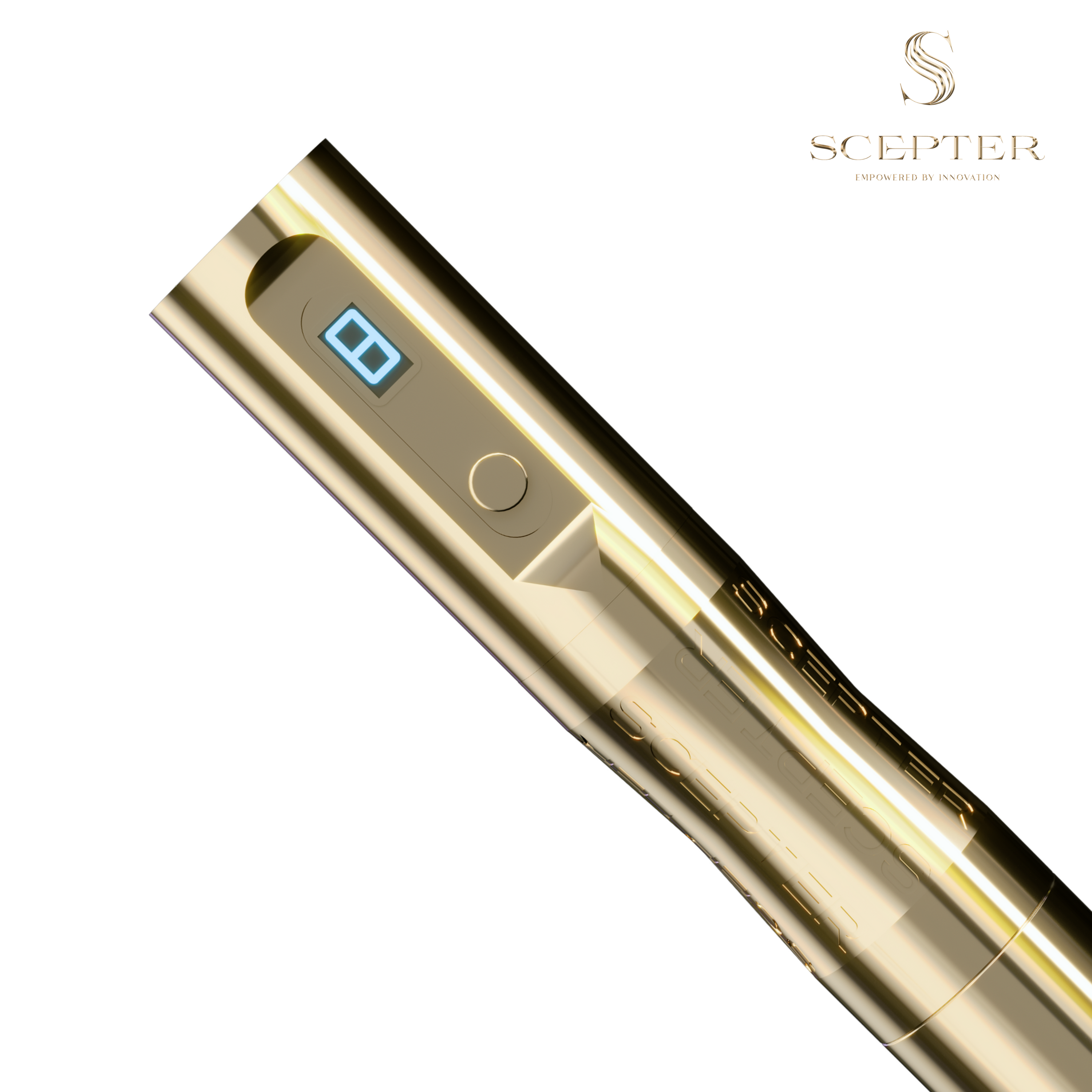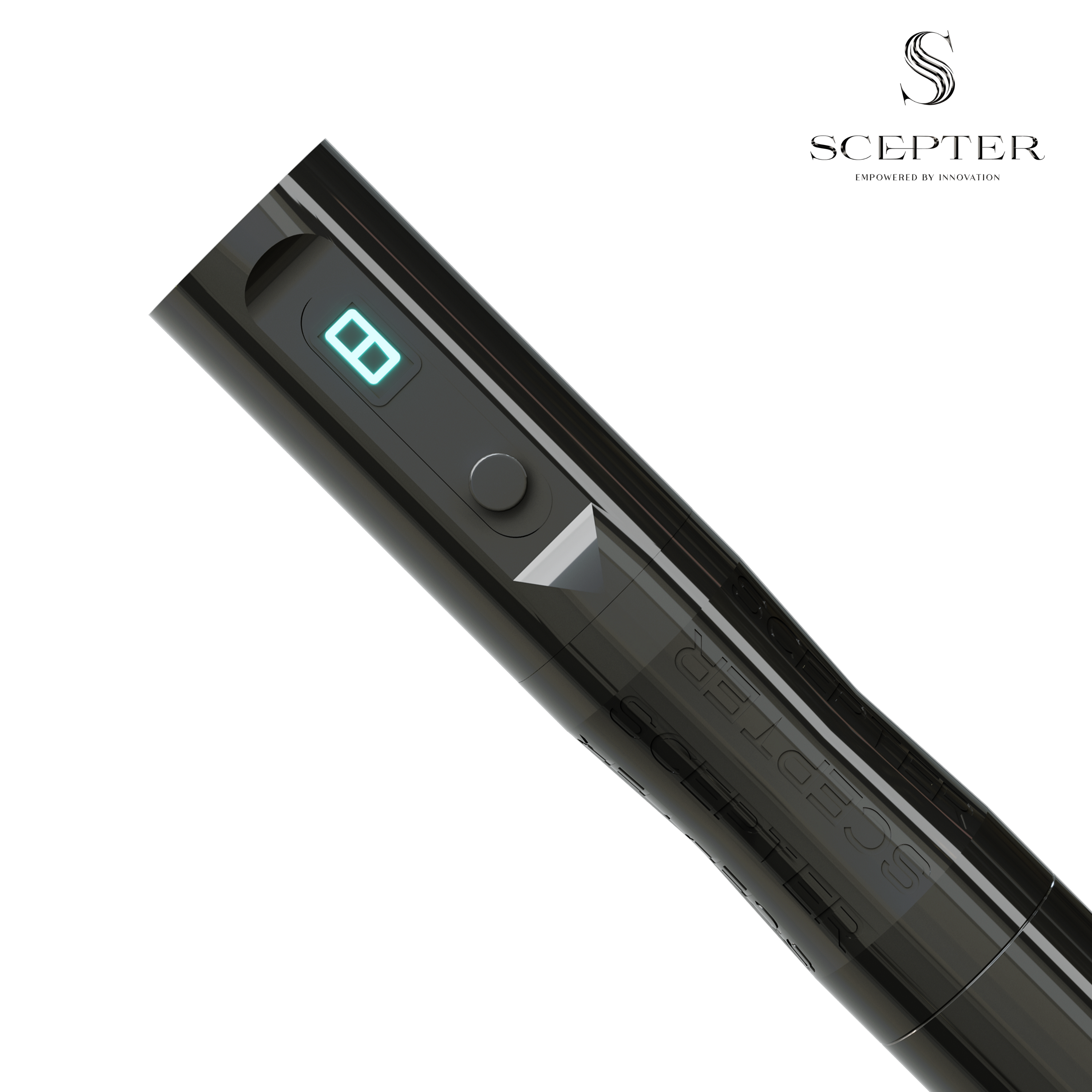 SCEPTER – Designed by tattoo artists for tattoo artists.

Introducing the Scepter Tattoo Machine - fit for any queen or king. The Scepter's design has been perfected through the collaboration of world-renowned artists Illusion Luxe and Brows By Linnie; This machine is the ultimate combination of royalty and power. Its lightweight, low-vibration design allows for effortless and precise control, while its mighty 5-speed motor packs a punch with its powerful performance. 
The Scepter uses a rechargeable lithium battery and can hold its charge for 4+ hours of continuous use. It weighs less than 95g, making it one of the lightest in its class to ensure your comfort for long procedures. The ergonomics of the machine have been precisely designed to allow for a perfectly balanced grip. Its innovative click-turn system allows you to conveniently lock your needle hang into place without the worry of unintentional adjustments throughout the procedure.
The digital LCD screen shows the remaining power and working time, so there is no need to worry about running out of power during use. 
It comes in three polished chrome finishes; Vanta Black, Rosa Gold and Glow Gold.
This machine can perform any kind of cosmetic tattoo procedures like eyebrows, lips, eyeliners and areola.
The innovative technology behind the Scepter sets it apart from the rest and guarantees to elevate your tattooing game to new heights. Step into the throne of tattooing with the Scepter.
Length: 139.58mm
Diameter: 20.52mm
Voltage: 5-12V
Stroke: 3.5mm
Weight: 91g
Speed: 11V/11000RPM
Battery: 1200mAh
Charging Time: 2 hours
Battery Life: 4+ hours
Box includes:
x1 Scepter Machine
x1 Spare battery
20 Universal Cartridges
Plug & Cable
Instruction Manual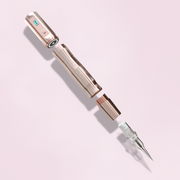 SCEPTER